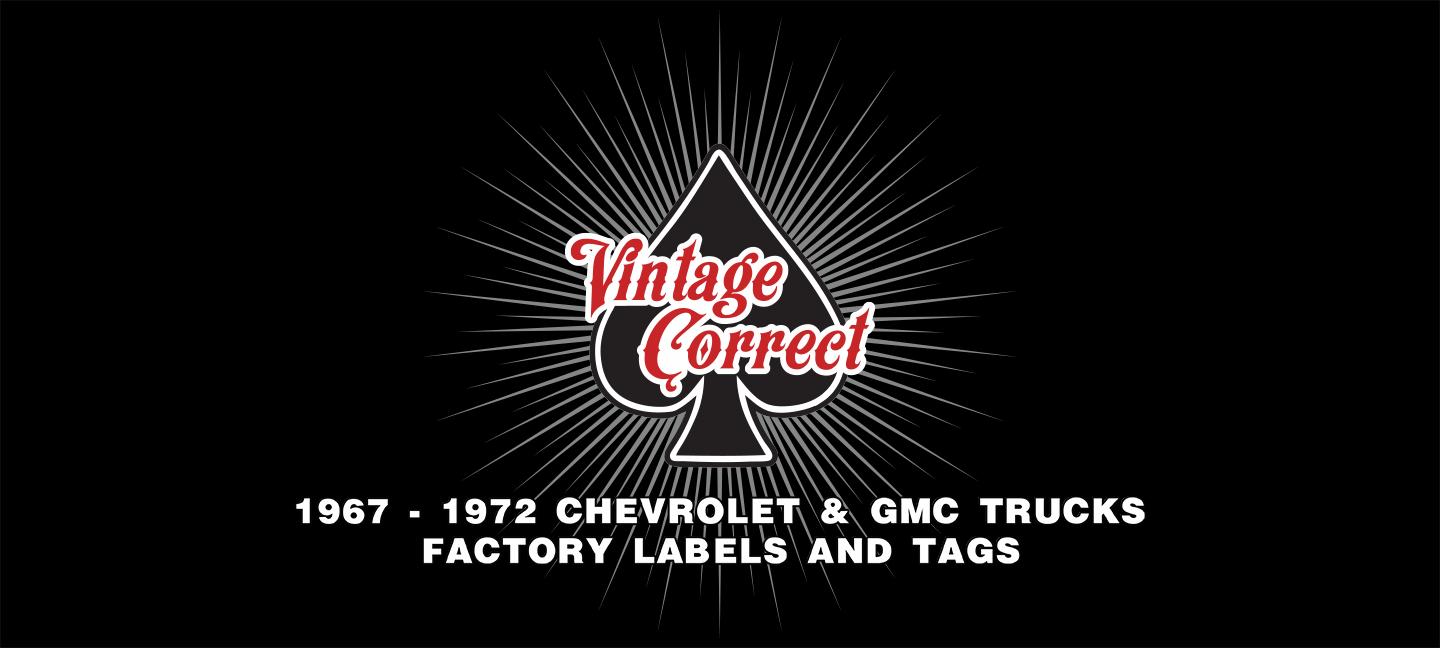 VINTAGE CORRECT
Vintage Correct - 67 - 72 handcrafted classic labels and tags. 67-72 Truck SPID (options tag)
SUMMER ONLY SPECIAL!
When ordering your SPID - add the matching Dealer Promo Window sticker for only $20 more!
Order the Full Truck Documentation Bundle for $189.00 -- this includes (2) Truck SPIDs, (2) GM Factory Window Stickers, (2) Dealer Window Sheets, and (2) Truck Shipper Sheets. (plus $10 shipping)
Why should you buy a SPID (options tag) from Vintage Correct? CLICK HERE
Have a Question? Just ask it below.